Order Paper From Subject-Related DNP Capstone Project Writers
Have your paper requirements met by a DNP nursing professional.
Calculate Now
Order via chat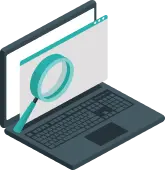 Turnitin-ready texts
Plagiarism can create a lot of trouble for students. We check every task two times with contemporary software to ensure originality.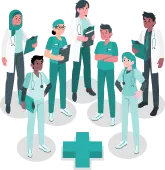 Degree holding nursing experts
Only practiced and educated writers can perform tasks in nursing well. We cooperate with experts who hold either a master's or doctor's degree.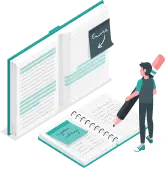 Specializing in nursing
Our service is focused on the nursing field, and all the writers are experienced professionals from a multitude of nursing subjects.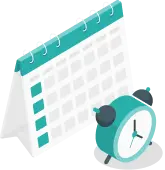 Anytime, on time
We know how critical timely delivery is to learners, so we make sure to always finish orders before the deadline. No matter what you have, we'll do it on time.
Why clients trust us?
We make good on our promises and deliver DNP capstone project writing help on time – that's why people choose us.
Order via chat
Hire Our DNP Capstone Project Writers and Service
Are you writing your capstone project for a DNP in nursing? Want to promote your nursing qualification up to a DNP and submit a highly competitive project paper? As a capstone project is a significant paper that necessitates the approval of your academic nursing advisor, it necessitates your undivided attention if you're not using any service.
A scholarly capstone project for your DNP is intended to represent the student's goals. This project is where a student should present all their skills and knowledge obtained, their understanding of what is a DNP in nursing, as well as demonstrate their own nursing successes and excellent talents in healthcare service.
Before writing your DNP capstone project, you must first decide whether your nursing issue is worthy of research and whether you can explore and analyze something new to provide fresh ideas for delivering a service treating a specific problem. Our service experts could write you a convincing DNP capstone project to speak for your nursing success.
Get DNP Nursing Capstone Writing Service and Detailed Paper
When writing any DNP capstone project, a nursing student should demonstrate appropriate techniques for investigations to appear persuasive and scientifically accepted. Working on a capstone project, DNP nursing candidates write relevant answers to stand out from the crowd, and that's what our service guarantees.
Find out the price of DNP capstone project writing help


Money-back guarantee
If the completed task doesn't meet with our quality standards or doesn't adhere to your instructions, you'll get a full refund.


Complete confidentiality
Chat with DNP capstone project writers anonymously, be sure of a secret service, and don't be afraid that your data will be shared with anyone!


14 days of free revisions
When you download the finished version of your assignment, you'll get two weeks of cost-free amendments.


Chat with your writer
You can discuss all details of DNP assignment writing help with your writer directly in chat. It's an absolutely free 24/7 service feature.
The second point in writing a DNP capstone project, nursing learners follow a certain structure to illustrate the chosen topic fully and establish that a student is deserving of a doctorate degree due to their skills. Alternatively, you could order a service for your DNP or even help PhD research paper writer.
A DNP capstone project must adhere to a meticulous writing plan:
You must go over your writing outline of a DNP capstone project in detail, as well as the significant healthcare service questions raised. To write your capstone project, first, explain to yourself why you chose this particular topic and why it's important in nursing services.
To write a high-quality DNP capstone project, you must clarify your nursing research methodologies and define which societal groups were involved, what types of surveys were conducted, what medications were examined for providing treating services in case of a specific ailment, and so forth.
Then discuss the nursing issues that arose while writing your DNP capstone project. Investigate how it all affects patients and write a thorough nursing analysis of potential medical service solutions.
More importantly, in a DNP capstone project, you need to emphasize the significance of the researched issue and how it can be of service to future nursing research or improve recent findings.
That is a major list of things to write about in your DNP capstone project to achieve notable attainments and provide a worthy paper to demonstrate your nursing servicing qualification. You also can understand better the main purposes and responsibilities of your capstone DNP project by learning in detail what is a doctor of nursing practice explained by our experts. Or simply rely on DNP writing services to create an all-encompassing and error-free capstone project in nursing.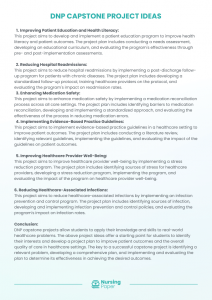 Express Your Best Due to DNP Capstone Writing Services
When only a few months remain until the defense of a capstone, the majority of nursing students begin to rush to write their DNP final project about med services problems and so on. However, they frequently meet obstacles when writing their nursing capstone project and lack sufficient time. To avoid these problems, our first-rate writing service creates convincing DNP capstone projects. We demonstrate nursing students' knowledge and abilities while adhering to the service standards.
Experts in DNP Assignment Writing Help With Highlighting All Details
To express your professional level in nursing, write the following in your capstone project:
Include essential capstone project statements and concepts to write why the nursing field appeals to you and what healthcare service initiatives might be provided.
Highlight relevant nursing service experience and a desire to expand it in writing.
Show your nursing accomplishments that aid in writing this capstone project research.
Write what aims you as a nursing student intend to achieve in the field and what supplementary initiatives and projects you plan to pursue in the future.
Rely on our DNP capstone writing services. Here you'll work with attentive customer service managers and personal authors to construct your project properly by stressing your best qualities.
Benefits From Our DNP Coursework Writers Service & Support
Want to acquire good grades and complete your plans while writing your capstone project? The best decision is to contact a reputable service with DNP coursework writers. A competent service will assist you with all steps in writing your DNP capstone project.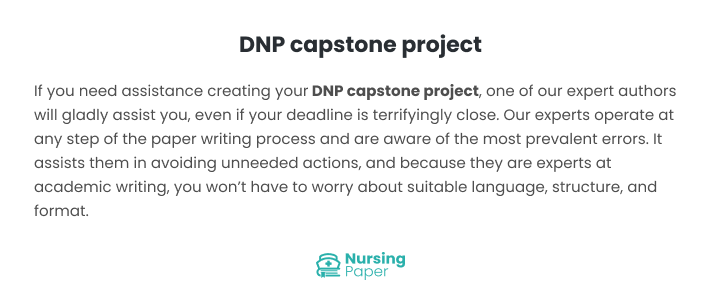 Nursing writing service experts will organize your capstone project so you can be among DNP candidates who will impress the examination board with your proficiency and ambitions.
We guarantee a DNP nursing capstone writing service from those who are the best qualified for writing your project and have a unique background in making papers extremely personalized, intriguing and suited for a student's personality.
Let us write your DNP project now – order our service and succeed!