How Can You Use a Nursing Assignment Sample?

Your nursing assignment will need to be done to a high standard if you are going to get the grades that you want for your course. This, however, is not always possible and many students throughout their education struggle from time to time for a multitude of reasons. But unless you take the time and do the work perfectly you could find yourself not getting the results that you want and choosing the right nursing essay topics is one of the other important things you need to do carefully.
A nursing essay example is one way that you can help yourself with your own assignment writing. There are many examples online and elsewhere of model answers to many of the issues that you will be asked to write about. These can offer you invaluable help with ensuring that your own writing will be able to gain the grades you are looking for.
Why Use a Nursing Essay Example?
Sample papers are a perfect way to not only see how to write your assignment but also to help you with what should be written. They can often give you the inspiration that you needed to discover just how your assignment should be answered. Examples also help by showing exactly how your assignments should be formatted and structured to help with your writing. What you must never do however is to just simply copy the examples that you have found even if they are a perfect answer for your assignment. This is plagiarism and will very likely see you removed from your course. Samples should only ever be used to give you guidance.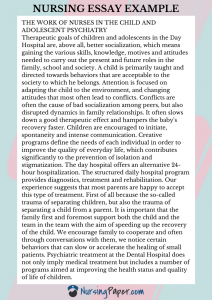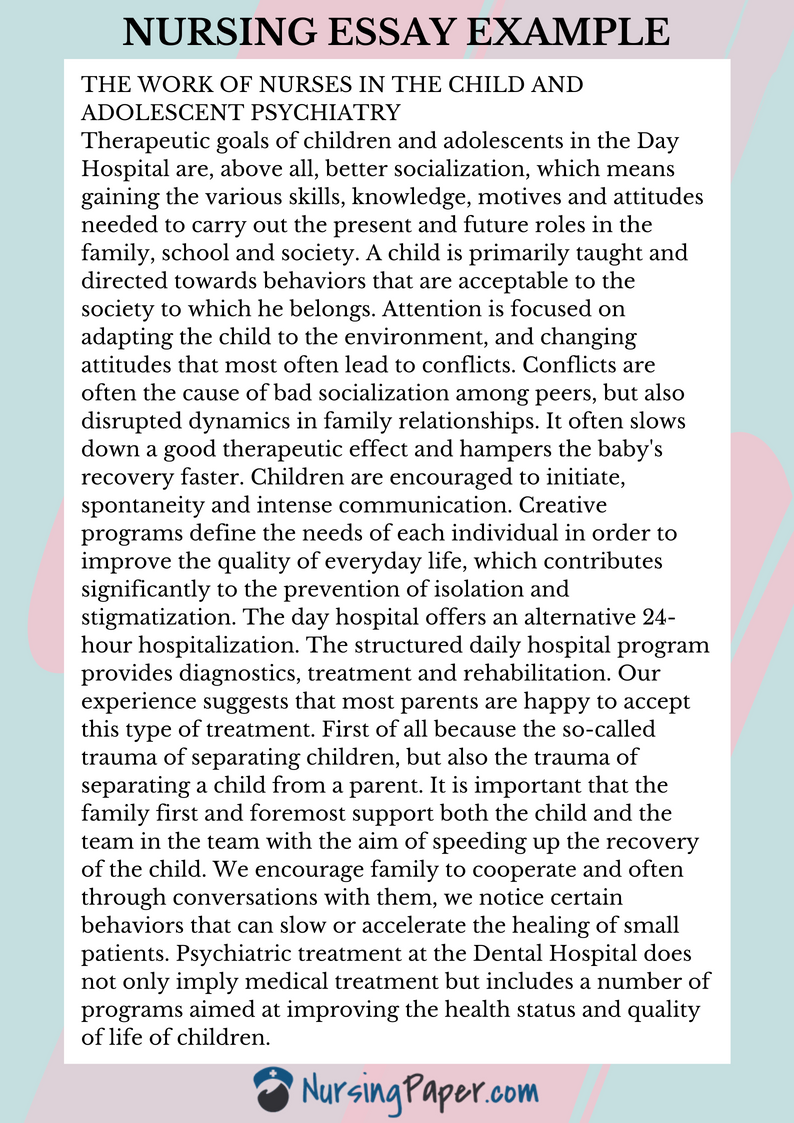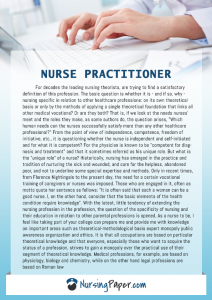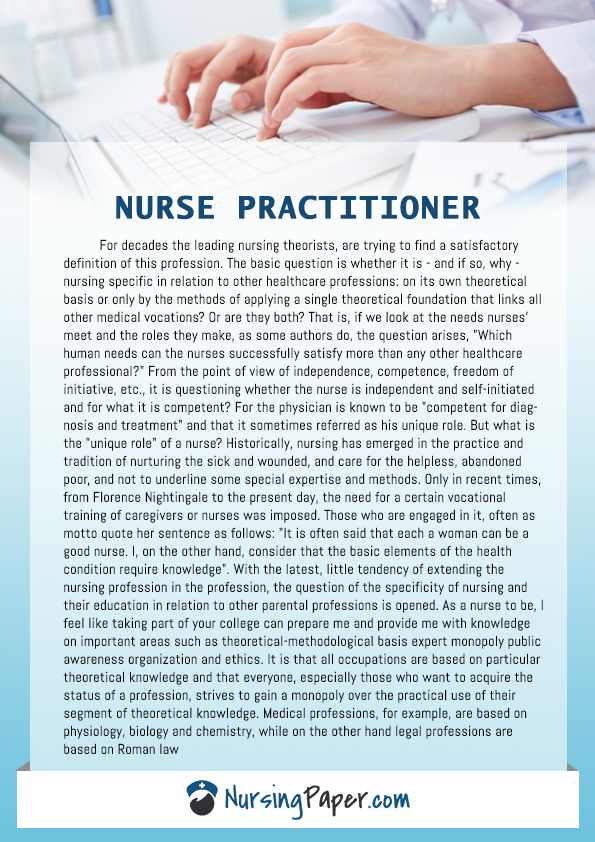 Nursing Essay Tips
Of course, even with the best samples to look at you may still find yourself struggling with doing your nursing homework assignments. The following tips will help you with writing the best nursing assignments:
Set a fixed time for each day during when you will do your assignments and research. Getting into a firm routine will help you to get the work done better.
Read and re-read your assignment until you are totally clear as to what you have been asked to do, if you are not sure, ask your tutor.
Do your research from more than just the internet. Use the library and other sources to find information that is reliable. Keep comprehensive notes so that you are able to make your citations and references correctly.
Always create an outline for your paper, this may seem like extra work but it will help you to avoid any issues later on when you are actually writing.
Work with a partner or a study group to get additional support with your writing, do not, however, copy each other.
Edit and proofread your work very carefully when you have completed your writing, if possible ask someone else to review your work for you.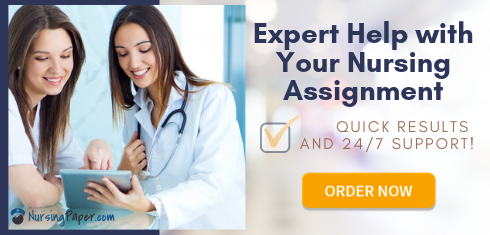 We Can Help to Write Your Nursing Assignment
Our professional and highly specialized nursing paper services are able to provide you with highly effective help with your assignments. We provide our help through staff that holds relevant degrees in the areas in which they provide support as well as having many years of experience. All of the support that they provide will be unique and comes with a free plagiarism report. We also provide free formatting and proofreading on all of our services and will always deliver your help on time.
If you want support able to provide you with work of a standard as good as any nursing assignment sample that you have seen just get in touch with us now!