Why Do You Need a Nursing Dissertation Writing Service?

Writing a dissertation or nursing assignment writing is a task that is going to take many months of hard work. Your writing must be completely perfect; no writing errors, perfect academic English and formatted correctly. As well as containing robust and well thought out research. Achieving this is vital if you want your dissertation to be accepted on submission and not returned to you for modifications or even rejected outright.
Many students will struggle with their writing however and will need support through some or all of the stages of writing their nursing dissertation. With more than 5 years providing our services at this level we are ideally qualified to provide you with the help that you need through some of the best qualified and experienced staff that have proven their skills many times.
How Can We Help with Your Healthcare Thesis?
Our services do not provide help off the shelf as some other services do. Our support is carefully tailored around your specific needs with the aim of helping you to submit a dissertation or thesis that is perfectly written around your personal research. Our experts work with you throughout the process and can provide you with exactly the help that you need to ensure that you submit perfectly written and unique papers at all times. Our nursing dissertation help can provide you with help in all of the following areas and more:
Selection of a topic area that interests you
Defining your research question or thesis
Doing your literature research and writing a bibliography
Writing and editing a nursing dissertation proposal
Data collection and analysis of that data
Writing and editing of your dissertation
Our Experts Hold the Right Qualifications to Help You
As you can imagine asking just anyone for help with a dissertation in nursing or nursing care plan writing is not going to help you, yet that is exactly what you can end up with through some online services. We however take great care to always provide you with help through an expert that is both qualified and proven. When you ask us for help we will review your request and assign you a tutor that is:
Postgraduate degree qualified in a relevant area to your area of study
Highly experienced with the writing if dissertations in nursing
Knows precisely how your thesis should be structured and formatted
Has access to relevant literature and research in your field
Is a skilled and fluent English speaker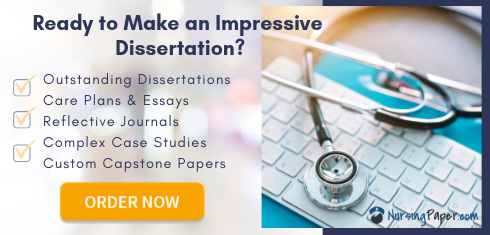 We Offer Guaranteed Nursing Dissertation Help
We want you to be able to submit your dissertation knowing that it has the best chance of being accepted and you gaining your degree. To achieve this we not only provide you with some of the best tutors that you will find online we also offer you a full range of support services and guarantees. All work that is provide through our services is tested for plagiarism and a report issued as well as being carefully proofread by a certified proofreader. It will also be formatted correctly and delivered to you on time within the deadline that was agreed. All of our services are totally confidential and covered by our full satisfaction guarantee at all times.
To submit work of the highest standard confidently just contact our nursing dissertation writing service today for help that you can afford and trust.